Natural Clay Tooth Powder
Whitening, remineralizing and promotes gum health. True oral care.
A pretty unusual flavor, but it's the ultimate in healing powers.
---
But did you know that your mouth has an absorption efficiency rate of more than 90 percent? So even though you don't swallow your toothpaste, the 20 gallons of toothpaste you use over your lifetime is making its way into your bloodstream. That's a lot of toothpaste pumping in your blood. And most conventional toothpastes contain several toxic chemicals and preservatives, such as:

Sodium Lauryl Sulfate (SLS) | Fluoride | Sodium benzoate | Potassium sorbate | Triclosan | Artificial colors, flavors and sweeteners

…so gross, right? A quick Google search can tell you what each of these toxins have been known to do once in the bloodstream (spoiler alert: it's not good).
We've come up with our own list of natural ingredients we believe you should be brushing with instead:

Clay | Activated coconut charcoal | Cinnamon | Clove | Turmeric

And rather than using artificial flavors or sweeteners (yuck), each of our tooth powders are flavored with different essential oils, herbs, and resins, which provide their own unique benefits.
***
Our co-founder Ariel was determined to develop a tooth brushing formula that was chemical-free, effective, and great tasting.
We think she nailed it.
---
Run your toothbrush under water, dip the wet brush head into the jar, brush like normal with the powder that attached to toothbrush bristles. Rinse and enjoy the feeling of cleaner, whiter teeth!
Please note: All flavors are safe for ages 10 & up, but if you have a little brusher on your hands, we highly recommend the Citrus or Spearmint flavors, since the other flavors can be a little too potent for their lil mouths and bodies. And for our expecting mamas, steer clear of the Frankincense & Myrrh until after your little one arrives. Check out the notes below for more safety information.
Also important: Do not put anything metal into the powder (like a metal spoon); the clay pulls metals into itself when it comes in contact with it. It is safe to brush with this tooth powder if you have metal fillings and/or braces, just do not swallow the powder because the clay may have been contaminated with metal particles.
Disclaimer: Although this tooth powder is created with the highest quality ingredients, we recommend consulting your dental provider before making any changes to your oral care routine. Because this is a natural product, color may vary between batches and the turmeric can cause staining of your toothbrush. If you have overly porous or damaged teeth, exercise caution when using any product that contains activated charcoal as it can cause staining of the enamel. Although this tooth powder is safe to use with various dental restoration, the bentonite clay is well known for absorbing metals and therefore may cause an already loose amalgam filling to come out, this is very uncommon. Discontinue use if any irritation or unpleasant changes in oral health occur. Use as directed.
Calcium bentonite clay (Mojave Desert), *ceylon cinnamon, *turmeric, *clove, activated coconut charcoal, *essential oils of frankincense and myrrh
*Certified Organic

IMPORTANT Essential Oil Safety Information:
Myrrh is not recommended for children under 6 years of age.
Myrrh can lower blood sugar, so be cautious if diabetic and using medication.
Frankincense and myrrh are not recommended for use by pregnant women.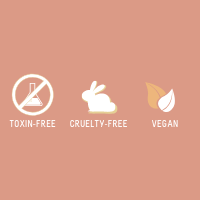 Written by
an anonymous user
on
Customer Reviews
based on reviews
There are no customer reviews yet.
Thank you for submitting your review. Once it is approved, your review will show up in the list of reviews.
Submitting your review failed. Please try again.