Our Aloe Glow™ lightweight moisturizer was formulated to brighten the complexion, calm inflamed skin, even out skin tone, reduce fine lines, and much more.
This multi-purpose product has so many uses! It is a wonderful lightweight, daily moisturizer that is great for before and after being out in the sun. The aloe vera helps to soothe the skin of any sun-kissed redness you may have acquired throughout the day, while the anti-inflammatory turmeric CO2 extract reduces irritation (it will be your best friend on a camping trip, useful for sunburns and bug bites!).
Men and women alike love this product, as men love the cooling effects as an aftershave. The lightweight formulation was specifically designed to be all-inclusive; it works extremely well for sensitive, acne-prone skin (all ingredients are non-comedogenic!), while also being very nourishing for dry, inflamed skin.
What is Aloe Glow™ good for?
Aloe Glow™ works great for:
Daily Moisturizer
After Sun Care
Itchy Skin/Bug Bites
Calm Acne Flare-Ups
Aftershave
Some of the key ingredients you will find in Aloe Glow™ are:
Aloe Vera Gel- The aloe vera plant has been used to centuries and is well-known for its wound healing and skin soothing abilities. Aloe vera gel contains two plant hormones, auxin and gibberellins, which have strong anti-inflammatory properties and promote skin cell turnover. These compounds are growth hormones, and gently repair the skin and heal scars (really helpful for acne-prone skin!). The gel provides deep moisture and hydration, creating a protective barrier for the epithelium. It also contains a plethora of antioxidants, including Vitamin A, C, and E, all of which increase the elasticity of the skin, plump fine lines, and reduce sun spots.
Green Tea Hyrdosol- Green tea is a super antioxidant because of the high amounts of polyphenols, making it an anti-aging ingredient. This hydrosol is very gentle and anti-inflammatory. It balances oil production and skin pH, while also reducing redness and decreasing pore size.
Rosehip CO2- Rosehip CO2 is extracted from the seeds of the rosehip plant. It is extremely nourishing for the skin because it contains all three essential fatty acids; Alpha-Linolenic Acid (Omega-3), Linoleic Acid (Omega-6), and Oleic Acid (Omega-9). The extract also contains Vitamin E and A (it has a gorgeous reddish orange hue from these beneficial carotenoids), both of which are well-known anti-aging compounds that fight free radical damage within the skin.
Turmeric CO2- This extract has extremely powerful anti-inflammatory and antioxidant properties due to the curcumin compounds found within it. To compare, turmeric essential oil does not contain curcumin and so is clear, while the CO2 extract is a bright golden yellow. Curcumin has been shown to be helpful for reducing pain and inflammation, and so is very soothing for itchy skin irritations such as eczema.
Frankincense Essential Oil- The frankincense essential oil we use is distilled from a very precious resin that is harvested wild from Somalia. Frankincense is revered for its powerful anti-aging properties, it actually promotes cell turnover which reduces scaring and fine lines in the skin. It also acts as a natural toner, shrinking pore size which helps to even skin texture and tone.
Neroli Essential Oil- Neroli is a master skin rejuvenator, it contains a natural compound called citral which promotes the regeneration of cells. Due to these regenerating properties, it is known to prevent stretch marks and fade acne scars. It is also antiseptic, helping to balance oil production, reduce sebum production, and shrink enlarged pores without drying out the skin.
We love using Aloe Glow™ daily!
What is your favorite ingredient in Aloe Glow™?
Do you have a favorite way to use it?
Please share with us in the comments below!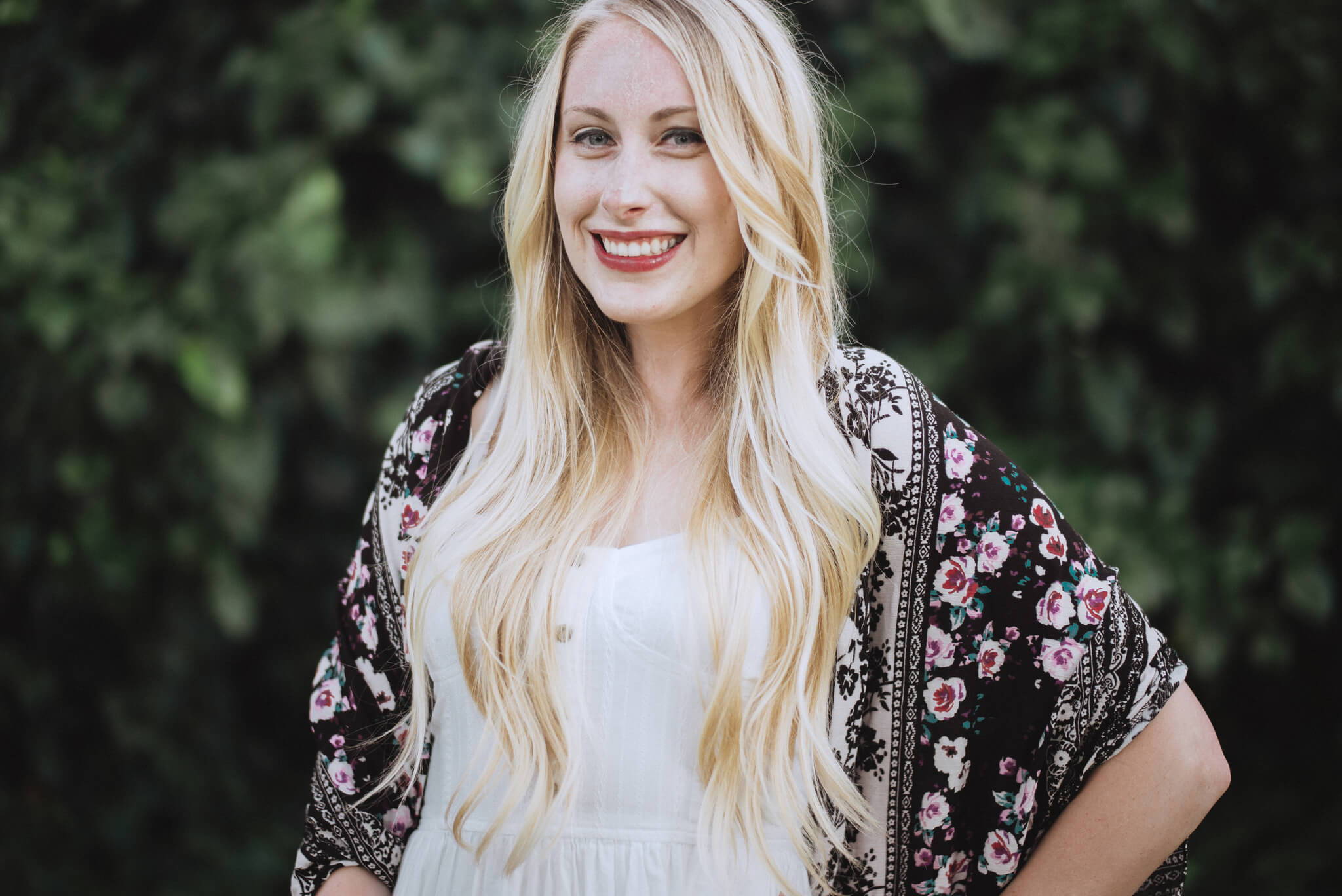 Ariel Welch is a passionate herbalist and Nutritional Therapy Practitioner. She studied at the University of California, Santa Cruz where she received her BS in Neuroscience and BA in Psychology, then at the Nutritional Therapy Association where she became a certified NTP. Through her own wellness journey, she has found power in using food as medicine as well as the magic of plants and nature. She works to educate and empower people to take charge of their health and heal themselves using holistic lifestyle interventions.